Sambav/ZT: GBV Free School Programme
To create child and adolescent-friendly learning environments that are GBV-free where girls and boys are empowered to protect themself and to respond to incident of GBV in school. This project was implemented by LIFE Nepal in 50 schools of Dhanusha district. To address the harmful GBV practices seen in Nepal, the project works to promote safe learning environments by bringing child protection actors and services into school communities and to increase awareness, knowledge, skills and attitudes to prevent and address GBV in schools. The project also undertakes the development of a systematic reporting and referral mechanism to monitor and respond to incidents of school-related GBV to ensure that learners who are victims or at risk of violence are appropriately supported and have access to child and adolescent friendly services.
Girls Access to Education (GATE)
Following the spirit of educating out of girls school, LIFE Nepal in partnership with the government of Nepal and under the support of UNICEF implemented "Girl Access to Education (GATE)" program in Dhanusha. Programme aimed to provide educational opportunity to those out of schools adolescent girls, to expand their options and opportunities in the life and to motivate adolescent younger girls to mainstream in formal school. Similalry, programme targted to empower adolescent girls knowledge and skills on girls trafficking, early marriages, child labor, HIV/AIDS, and menstruation hygiene management as well as to strengthen life and vocational skills to empower them economically.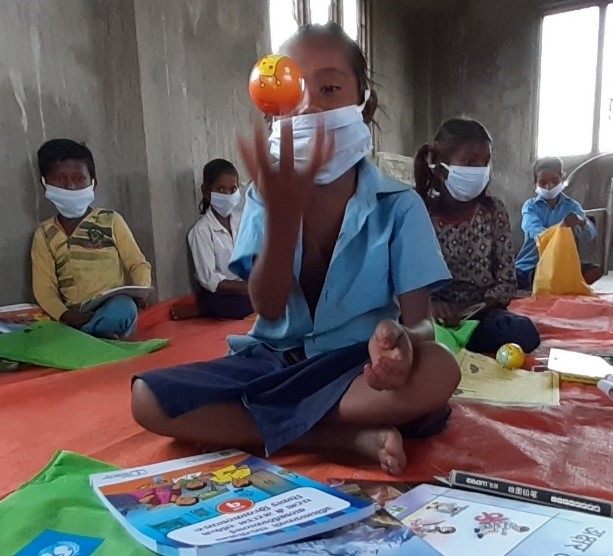 Learning Materials Support
LIFE Nepal supported the learning materials to 15,000 children who were reading ECD to Grade 3 coordination with Education Development & Coordination Committee and UNICEF. LIFE Nepal supported text book, note book, pencil color, ludo, and skipping rope with bag in Province No. 2 during the COVID pandemic and lockdown period.
School Sanitizeration Materials Support
During the COVID -19 pandemic at more than half of the schools were used by government for quarantine and isolation. As per school reopening guideline, it was important to take precaution both inside and outside the classroom to prevent the spread of COVID-19. Hence, LIFE Nepal conducted the school sanitization activities in schools before the opening. For that, LIFE Nepal supported bucket, jug, hand brush, toilet brush, surf, gallon, hand gloves, dustbin etc. to 100 schools in Province No. 2 funded by UNICEF.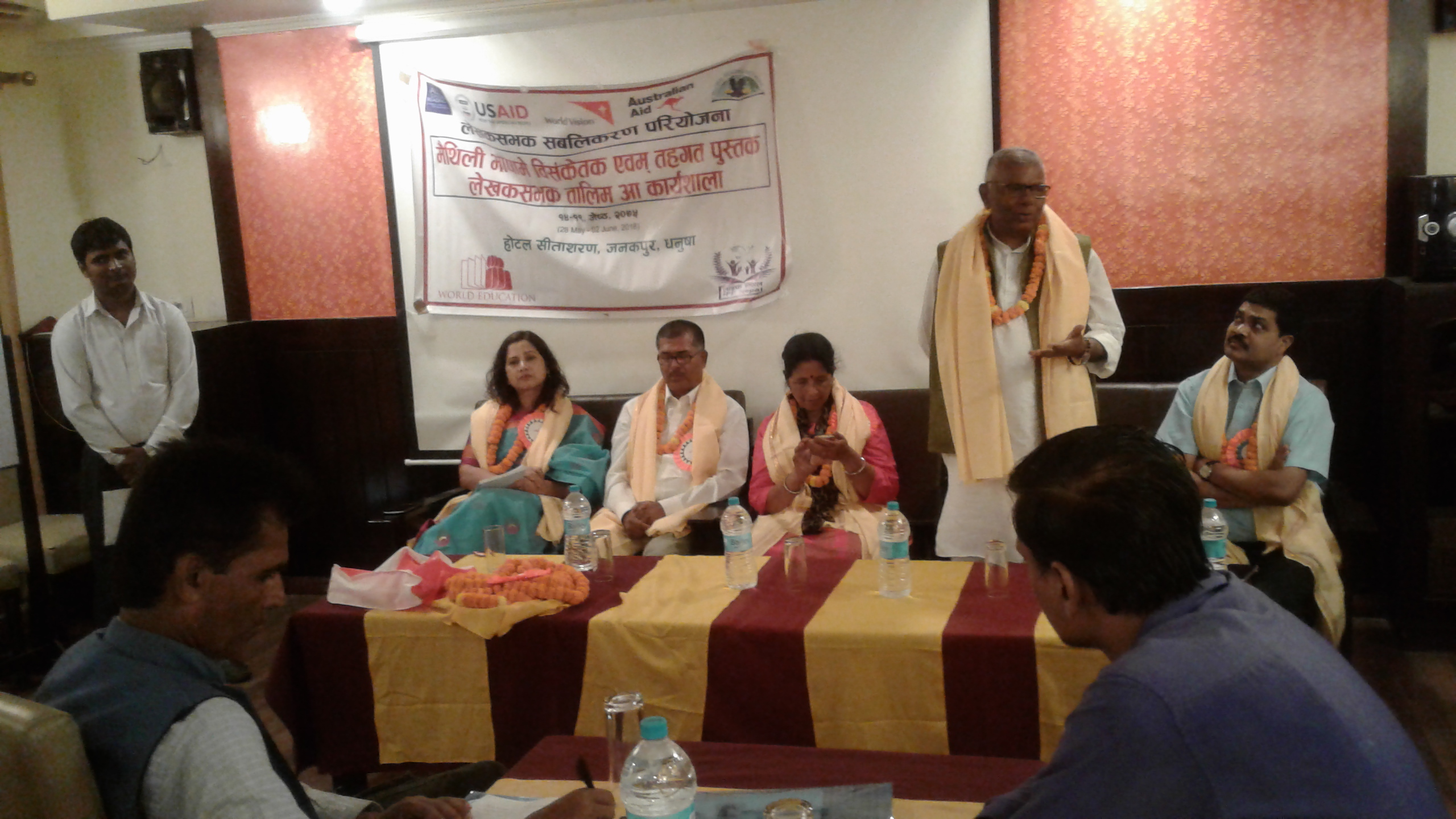 Enabling Writers
Many teachers are struggling to keep books simple, enough for the children so that they teach and make reading to students and would benefit from access to technology that can help them to produce materials.
Hence, the nationally approved BLOOM software was introduced to enable teachers, writers, parents and other educators produce materials in different languages that created a large pool of electric books the best of which can then be printed for children.
Literate Nepal Campaign
Dhanusha is one of the districts where illiteracy was very high, hence, the Government of Nepal had launched literacy program to eradicate illiteracy where LIFE Nepal had contributed to Literacy Campaign of the Government of Nepal.
Volunteer Mobilization
LIFE Nepal implemented Volunteer Mobilization Program where it established Sports Hub, Children Park and Life Skill Training Center in Saraswati School, Janakpur with the assistance from MY CORPS MALAYSIA which is inaugurated by Honorable Minister Mr. Gyanendra Kumar Yadav.