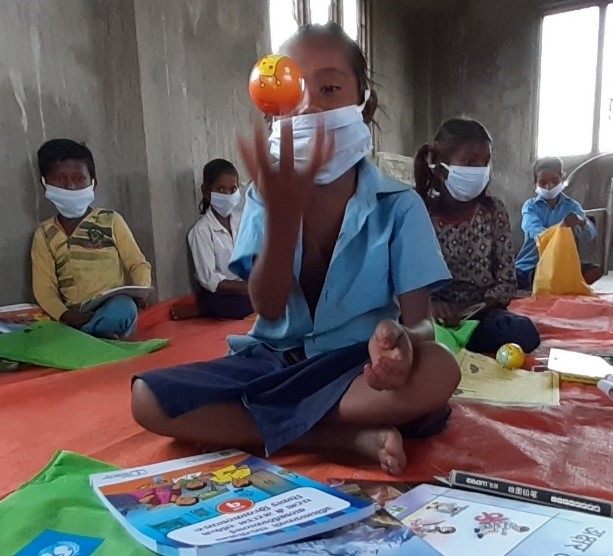 Learning Materials Support
LIFE Nepal supported the learning materials to 15,000 children who were reading ECD to Grade 3 coordination with Education Development & Coordination Committee and UNICEF. LIFE Nepal supported text book, note book, pencil color, ludo, and skipping rope with bag in Province No. 2 during the COVID pandemic and lockdown period.
School Sanitizeration Materials Support
During the COVID -19 pandemic at more than half of the schools were used by government for quarantine and isolation. As per school reopening guideline, it was important to take precaution both inside and outside the classroom to prevent the spread of COVID-19. Hence, LIFE Nepal conducted the school sanitization activities in schools before the opening. For that, LIFE Nepal supported bucket, jug, hand brush, toilet brush, surf, gallon, hand gloves, dustbin etc. to 100 schools in Province No. 2 funded by UNICEF.