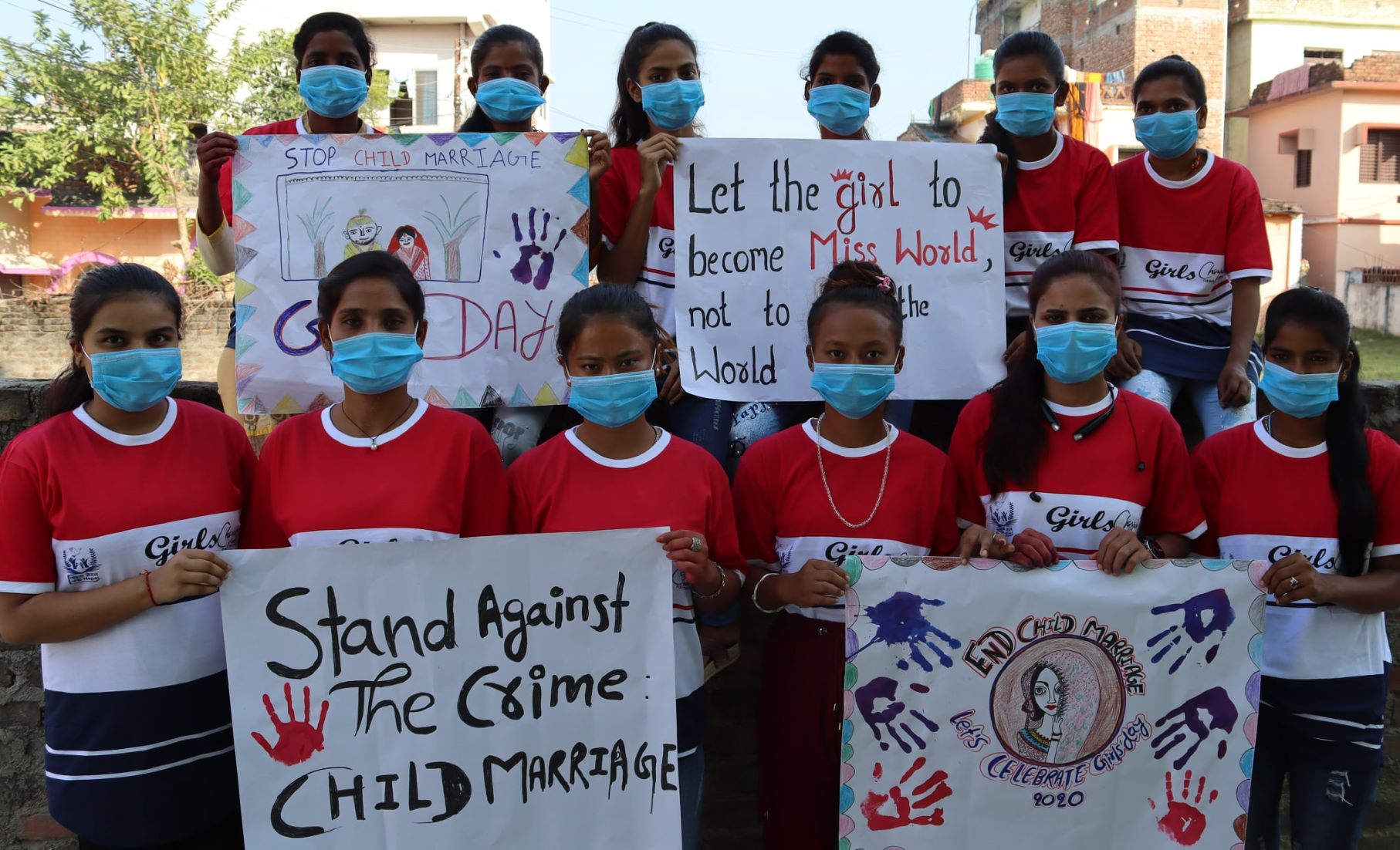 Ending Child Marriage and Promoting Girls Education
LIFE Nepal has been implementing Ending Child Marriage programme in 10 Palikas of Dhanusha district with the technical and fianancial assistance of Girls First Fund since 2019. The program has targeted youth, adolescent girls, young women, religious leaders, and local governments. Through this programme, LIFE Nepal wants to create/establish sufficient structures in the project area. Those are citizen pressure group, religious leaders, judicial committee, mothers/parent group at Palika level and girls club/network at school level. Once they are created and activated, their capacity will be enhanced. They are informed about the policy provisions of the government of Nepal on child marriage and child protection. Further, they are sensitized on causes and consequences of child marriage to the education and health of the adolescent girls and young women. Finally, they become aware, sensitive, empower, and mobilize in the community for ensuring girls' rights, protecting their reproductive health and education rights via planning, implementing, and monitoring child protection sensitive program, responding the people at risk after early marriage and establishing social norms that there is no marriage before 20 years of age. These efforts will contribute to enabling child protection friendly environment in the school and community.
Engagement of Youth and Adolescent for intergenerational Dialogue on Child Marriage
With the financial and technical support from UNICEF Nepal, LIFE Nepal Janakpur started implementing the programme on Engagement of Youth and Adolescents for Intergenerational Dialogue on Ending Child Marriage and U-report (also known as ECM and U-report in short) programme from the end of November 2019. Through this program LIFE wants to connect the adolescents and youths within and with stakeholders of province no. 2 and dialogue on their issues like child marriage. Further, it will contribute to achieve the commitment of the government of province no. 2 through the chief minister program on "Educate girl, save girl" campaign and to support local governments and stakeholders on planning and implementing SBC for ending child marriage and youth participation.
Child Protection Program
Discrimination and Gender Based Violence against children in the family, community and schools are urgent child protection issue to be addressed and it has been demanding immediate attention of concerned stakeholders as well. Therefore, LIFE Nepal is implementing Child Protection Program (CPP) in 1 Metropolitan City, 1 Sub-Metropolitan City, 24 Municipalties and 22 Rural Municipalities of Dhanusha, Mahottari, Rautahat and Parsa) districts of Province – 2, Nepal with the technical and financial assistance from UNICEF. The main aim of the program was to prevent and address the issue of Gender Based Violence and violence against children in the program targeted schools.